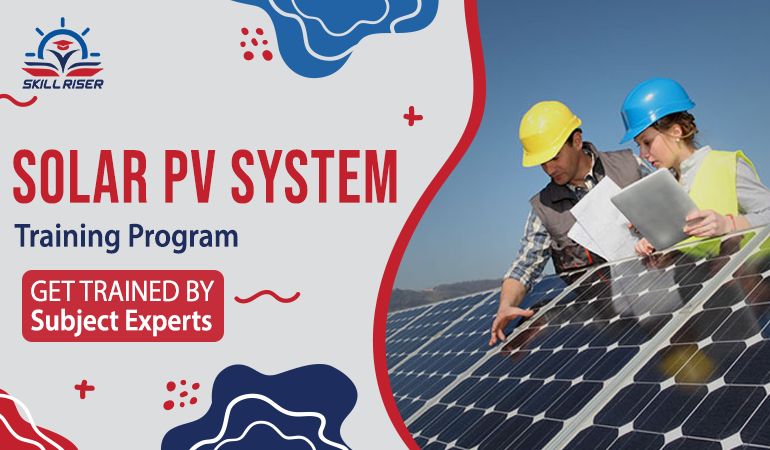 SOLAR PANEL INSTALLATION TRAINING
Course Description
Course Overview
Overview of AUTODESK REVIT MEP Training Course
HVAC, plumbing, fire safety, and electrical engineers will benefit from Autodesk Revit MEP's powerful tools. MEP engineers will connect the file to add MEP components once the architectural model is complete. They can use the program to identify collisions between components, create views, produce quantity schedules, and prepare documentation after it has been completed.
Participants will learn how to connect an architectural model, create MEP families, create spaces and zones, and conduct energy analysis in the first part of the course. The user interface and simple drawing, editing, and display software are covered first. They will learn how to build HVAC, hydronic piping, plumbing, and fire safety in the second section. They will learn how to design electrical systems in the third section. Participants will acquire a thorough understanding of the techniques needed to design, evaluate, and visualize high-quality buildings using Autodesk Revit MEP from start to finish by the end of the training.
TITLE OF THE JOB
Draftsman for MEP
WHICH PEOPLE SHOULD TAKE THIS COURSE?
MEP Engineers, HVAC, Piping, Fire Protection, and Electrical Engineers are among those who need to use Revit MEP.
DO THIS COURSE Needs ANY PREREQUISITES?
MEP Engineering principles knowledge is an advantage
COURSE OBJECTIVES
Describe the concepts of Building Information Modelling

Develop better quality designs, and improve project delivery

Increase accuracy and help deliver a more buildable product

Significant impact on overall building performance
Save time to create Detailed MEP projects and Contact Us
Curriculum
Module 1: Introduction to BIM and Autodesk Revit
Module 2: Basic Drawing and Modify Tools 
Module 3: Starting Autodesk Revit MEP Projects 
Module 4: Working with Views 
Module 5: Understanding MEP Systems 
Module 6: Spaces and Zones 
Module 7: Energy Analysis 
Module 8: HVAC Systems
Module 9: Hydronic Piping Systems 
Module 10: Plumbing Systems
Module 11: Electrical Systems 
Module 12: Creating Construction Documents 
Module 13: Annotating Construction Documents 
Module 14: Adding Tags and Schedules 
Module 15: Creating Details Module 
Module 16: Rendering