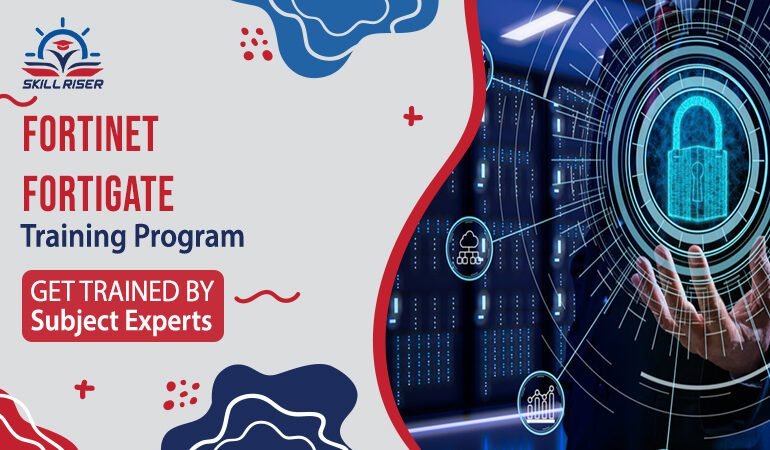 Fortinet FortiGate Next-Generation Firewall
Course Description
Course Overview
Everything You Need To Get Started With Fortinet FortiGate NGFW Training | Fortinet FortiGate Next-Generation Firewall Training in Dubai
Fortinet FortiGate Next-Generation Firewall : With the expansion of IoT and end-user devices, the digital landscape has grown extensively complicated. It has led to a lowered centralized control from security teams and IT departments rendering corporations more vulnerable to cyber threats. Thus, cyber protection with firewalls is an absolute requisite for today's rapidly growing threatful environment.
Fortinet Firewall encompasses one of the best firewalls in the Network Security industry. Fortinet's next-generation firewalls (NGFWs) play the task of filtering network traffic for protecting an organization from external and internal threats. This security appliance integrates features like packet filtering, SSL, VPN, IP mapping, and much more. It holds the capability to identify malware, attacks, and threats found on the network and block them successfully.
Becoming trained to use this security device can prove a golden opportunity for all IT professionals looking to expand in the cybersecurity field. By mastering the usage and administration of Fortinet's FortiGate NGFW, you gain the ability to adapt the best cybersecurity practices to protect your organization. Thus, Skillriser provides a comprehensive Fortinet FortiGate next-generation firewall Training in Dubai for you to leverage the best security practices.
Benefits of Fortinet FortiGate Next-generation Firewall Courses
Fortinet's next-generation firewalls offer the ability to run any business smoothly eliminating security breaches. Thus, firms globally desire to hire professionals with Fortinet NGFW expertise to manage their security networks. By becoming a certified Fortinet FortiGate NGFW security expert, you gain the technical proficiency to handle network security. This certification also increases your credibility and backs up your technical know-how. Skillriser offers best-in-class training for you to deploy Fortinet's FortiGate NGFW solutions across digital networks and enhance the security of organizations.
Highly rewarding and incorporating an incredible pay-scale, the field of cybersecurity is booming with opportunities for existing professionals and freshers' to grow exponentially. With the pandemic kicking in, companies around the world are facing rapid change and transitioning to remote workforce models. Information Technology teams are growing at a massive scale in organizations worldwide. Thus, the demand for talent is going up!
Fortinet is one of the biggest enablers of Network security. The Fortinet FortiGate Next-Generation Firewall Training can help you unlock a plethora of career opportunities and prepare yourself for the future.
Why Choose Skillriser for Fortinet FortiGate Next-generation Firewall Training in Dubai
Skillriser training institute provides one of the best Fortinet FortiGate next-generation firewall Courses in Dubai. Our establishment takes pride in hosting the best curriculum for you to master every concept related to Fortinet FortiGate NGFWs. You will acquire this coaching from our industry-trained experts with years of network security experience. Our experts help you thoroughly understand the network security fundamentals and achieve competence in the same. By the end of the short term course, you'd have an in-depth understanding of Fortinet Firewall and associated applications.
Skillriser's industry-recognized Fortinet FortiGate NGFW training assimilates a specialized curriculum to polish all your desired technical skills. We will offer you comprehensive training for you to clear the Fortinet certification with ease. Our trainers will guide you every step of your way. The course content has been designed to cater to industry-trends and standards while upskilling you on the move! Skillriser is your perfect companion to gather valuable network security knowledge and clear Fortinet FortiGate exam. We will help you to:
Learn Fortinet Fortigate Firewall configuration from basics
Fine-tune the FortiGate device and implement eye-catching dashboards
Identify threats, monitor, and correlate events
Learn all about LAN, WAN, SSL Decryption, DNS Filtering, Safe Search, Routing, Endpoint Control, Intrusion Prevention
Gain knowledge of Network Address Translation (NAT)
Link Aggregation and much more
Excelling in the SAT with Digital SAT Preparation Courses in Dubai
Dubai, known for its thriving educational landscape, is now embracing the benefits of digital SAT preparation courses. These innovative courses are designed to equip students in Dubai with the necessary tools and strategies to excel in the SAT exam. In this article, we will explore the advantages and features of digital SAT preparation courses in Dubai, highlighting how they can help students achieve their academic goals and secure admission to top universities.
Acquire an All-Inclusive Fortinet FortiGate NGFW Training to Become a Cyber Security Expert.
Learn Device and User Administration
Learn to use Security Filters
Learn all the fundamentals of Fortinet FortiGate NGFW
Learn about the deployment of Fortinet Fortigate Firewall
Attain knowledge about Intrusion Prevention and Remote Access